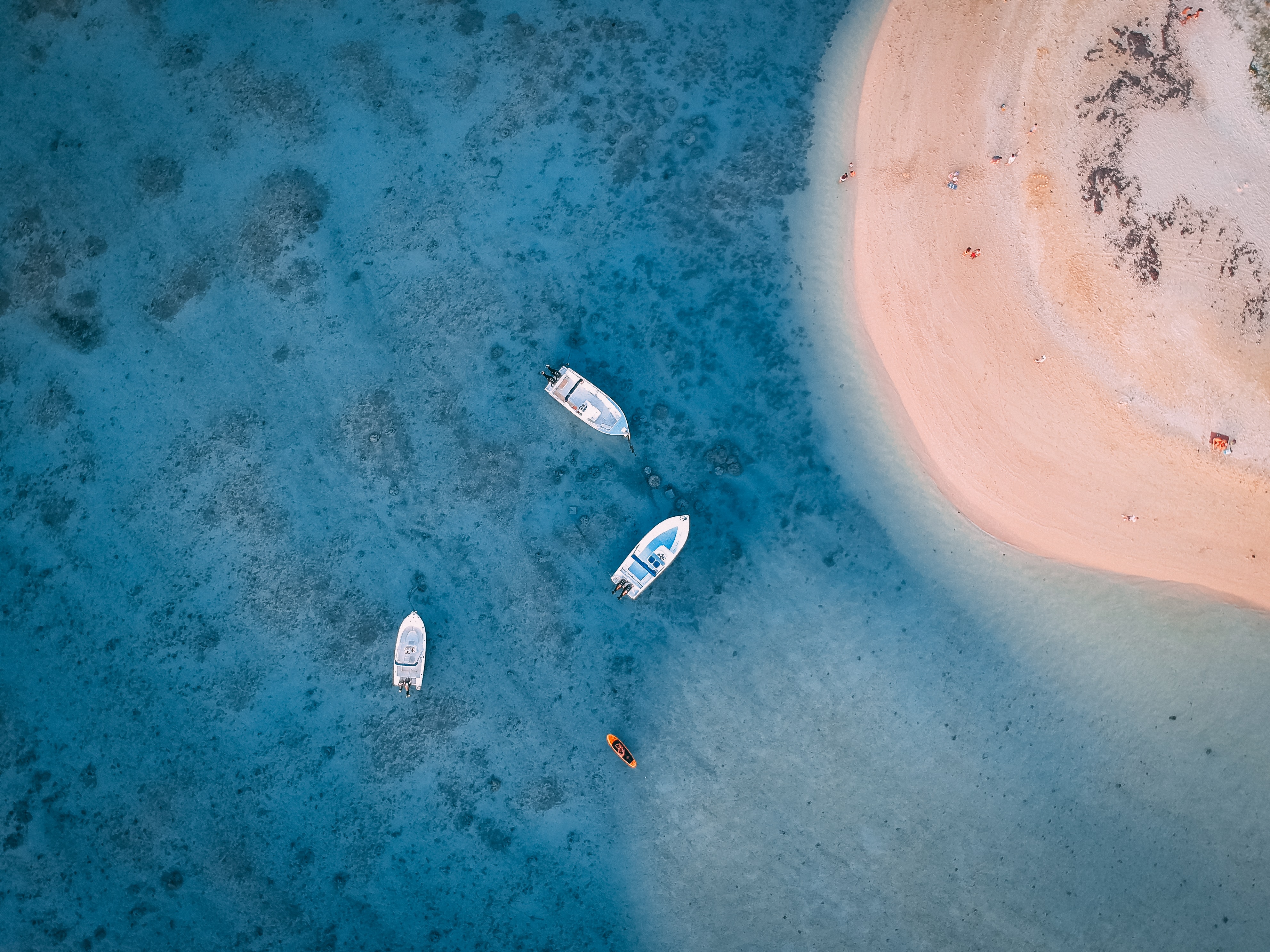 Used Boat Finance
It's time. You are ready to get out on the water, and have found yourself the perfect boat.
Being used she might need a little clean-up, but you are happy to make it happen because you have managed to catch a bargain. You now need to quickly secure finance with a used boat loan, one that is simple and fast, so you don't miss out!
We don't want you having to worry about the stress and burden of dealing with long, complicated lending processes, which have extended waiting and approval periods. When shopping for a used boat you want to get it into the water as fast as possible before it gets snapped up by another party. There is nothing worse than falling in love with a fantastic second-hand watercraft and watching it sail away because you couldn't secure boat finance fast enough, especially if you have already picked out a name for her!
That's why our aim at 360 Boat Finance is to get your boat loan underway as fast as humanly possible. With streamlined, efficient and most importantly simple boat loans, you can enjoy being out on your new or used boat faster rather than "patiently" waiting for other drawn out lending applications.
With 360 Boat Finance on your side you can choose from over 20 powerful lenders to make sure you get exactly the right loan for you. We understand the boat finance industry and know how to help you navigate the waters for the best deal. Unlike dealing directly with a range of lenders, we're on your team and always fight for the best rate for you, not the greatest profit margin!
Applying For A Used Boat Loan Is Easy!
Whether you are just starting your search for a used boat or have already found the vessel of your dreams, being able to make quick sales decisions thanks to our extensive range of boat loans available gives more confidence and bargaining power.
Don't let a lack of finance hold you back from enjoying a lifestyle on the water. 360 Boat Finance can process your entire application online in as little as 4 hours and even offer same-day settlements to get you on the water sooner!
With no deposit, interest rates starting at just 5.47% (6.95%* comparison rate) and flexible loan terms from 12 months to 7 years, we really do have a solution for everyone. You can even make use of our boat finance calculator to estimate your monthly repayments ahead of time.
Interest rates from 5.47% (6.95%* comparison rate)
No deposit required
Online application and approval available
Approvals in as little as 4 hours and same-day settlements
We challenge any written quote
Loan terms from 1 to 7 years
Finance available for amounts of $5,000 upwards
Used boats and other forms of used watercraft come in a range of prices, which is why we offer versatile finance amounts from $5,000 and upwards. This is in stark comparison to some finance lenders that set restrictions on the minimum and maximum amount you can borrow, therefore narrowing your overall selection in the used boat market.
Advantages Of Buying a Used Boat
Your boat is available immediately! You climb on board and get to test drive (or sail) the vehicle you are actually going to take home when the deal is done.
If you enjoy spending time on your weekends working on your boat, you can add your personal touches to a used one. Making changes to a new vessel generally voids the warranty.
There is less depreciation. Just like cars, the largest portion of a boats depreciation occurs in the first few years, buying used means your boat will hold its purchase value longer.
With our extensive range of lending partnerships, we have an exhaustive list of resources that ensures we secure you the best, and only the best boat loans.
Our dedicated staff love nothing more than making certain you are 100% satisfied with your individual finance package, which fits your terms and requirements, at an interest rate you won't find anywhere else. You only have to look at the interest rate comparisons* on the market, to see how much we will save you over the life of your new boat loan. Don't lock yourself into an interest rate that doesn't work hard for you!
Deal with Used Boat Loan Experts
360 Boat Finance has been arranging the most advantageous finance packages for clients and their new boat loans for almost a decade, so when looking for the best, save time and make us your first port of call for boat finance.
We want you exploring exciting new waters and reeling in that big catch or spending quality time renovating your new or used boat today and not tomorrow. Many lenders require some type of deposit as part of their finance approval criteria, which depending on your circumstances may hinder the prospect of obtaining a boat loan.
That's why with 360 Boat Finance, not only do we offer attractive low interest rates, but we also don't ask for a deposit when you're applying for financing.
You have enough to think about when trying out used boats than to worry about how much you have saved and if it will be a contributing factor in getting your finance approved. Our understanding of this is just another benefit of working with 360 Boat Finance for your next used boat loan.
On the rare occasion that you find an interest rate offer lower than what we are providing, come to us with your quote and we will work tirelessly to beat it.
Quick, Easy Used Boat Finance
In order to make it easy for you, forget having to make multiple trips down to the office or waiting in line at the post office, because we provide a full online application and approval process. Don't use lenders that force deposit restrictions under their boat finance options, when we are here to get you off land as fast as possible. We know you have better things to do with your time than make long commutes, so we make it a snap to jump online and review your contract options or gain initial approval at your home or office, at any time.
This allows you to pounce on that used boat of choice as soon as possible, without having to wait for contracts to be delivered or signed in person.
Being in the business of providing outstanding service and quality finance packages for nearly a decade, we at 360 Boat Finance have streamlined our lending process to offer you the fastest turn around approval speeds possible.
With approval in as little as 4 hours and the capability to provide same-day settlements, you never have to fear someone snagging that perfect used boat you had your eye on, whilst waiting for confirmation on your used boat finance approval.
No other finance broker has the powerful backing that we do at 360 Boat Finance, which is why we will fight to beat any competing lender or broker written quote.
Our utmost goal is to be your number one boat loan specialist who offers the lowest interest rate to save you money, regardless of the used boat or watercraft finance you are after. Keep in mind that some lending services only offer loan term periods that fit their motivations in attaining the highest profit margins, locking you in for longer than required. We only provide flexible lending periods, between 12 months to 7 years, which provides you with plenty of choice when selecting a contract that fits best for you, and not the lender's bottom line.
Low Rate Guarantee
The strong relationships we have built with over 20 of the leading bank and non-bank lenders means that you get the best boat loan rates available on your purchases.
It's harder to enjoy spending time on your new or used boat knowing that you are locked into to an inferior interest rate. Don't let that be a concern for you, when we are here to provide superior interest rate packages.
We are so confident that we can get you the best deal; we will challenge any written quote! This provides total peace of mind in knowing that you secured the lowest interest rate possible on the market, letting you concentrate on the joys of enjoying the activities a new boat provides.
Finance For A Range Of Watercraft
With such a great range of options to choose from, you can finance virtually any form of boat or jet ski online today, easy!
Jet Skis
Ski Boats
Sail Boats
Yachts'/Catamarans
Speedboats
Fishing Boats
Tender Boats
Please feel free to utilise our
boat loan calculator
to assist you in budgeting towards your new or used boat. It is a great tool to explore different budgets and repayment options. This allows you to be confident in the finance solution you choose when you're ready for us to secure low interest boat finance on your behalf.
* Because every situation is different, exact boat loans and rates may vary. Any change will be clearly communicated during the approval process. Different amounts and terms will result in different comparison rates.