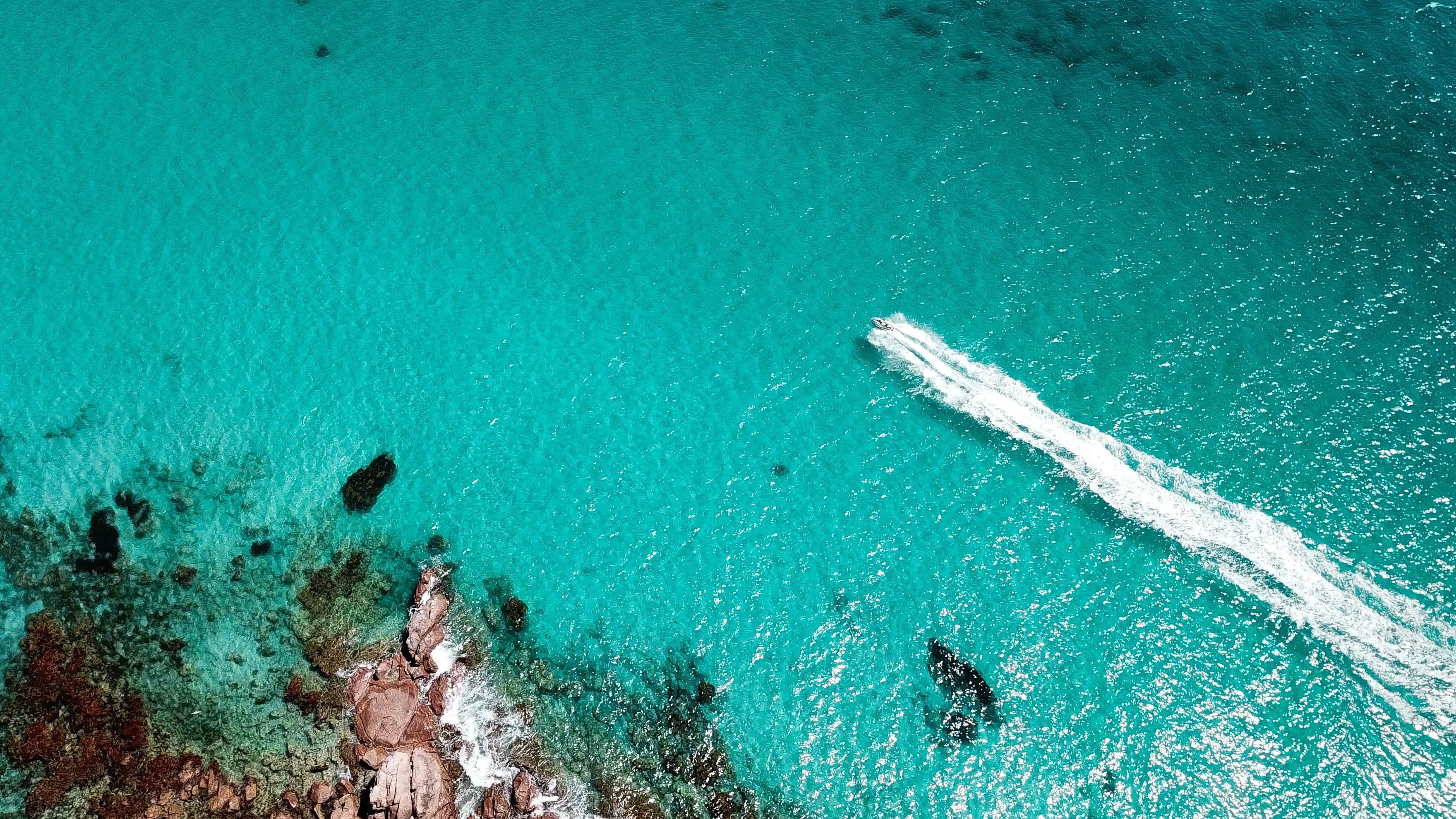 The best boat finance in Australia
Get out on the water sooner with a fantastic boat loan deal from 360 Boat Finance. With unbelievably fast approvals and access to the most competitive rates around, it's time to get started now!
Interest rates from 5.47%* (6.95% Comparison Rate)
Boat loans structured for both new or used watercrafts
Over 20 of the best lenders to choose from
We will beat any written quote*
Quick and easy pre-approvals
Same day settlements
No deposit
Boat Finance to get you on the water
Are you ready to make the biggest catch? Are you keen to take your friends and family skiing or tubing? Do you simply want to have the chance to relax and cruise up and down the river, or explore the harbour?
Financing your boat through 360 Boat Finance will give you the option to do these as often as you want! Ask our experienced team at 360 about what boat loans are available and which options will best suit your needs and situation.
We have boat loans for every situation and budget available!
Our boat finance is not just for those who enjoy fishing on the open water, we also lend money for yachts, motorboats and jetskis. You can buy your boat new or used, through a dealer or through a private sale, 360 Boat Finance have the experience and buying power to help you purchase your boat on a plan that suits you and your budget.
Choose 360 Boat Finance for Your Boat Loan and Get Everyone on the Water With Fast Financing
We have developed an excellent reputation over the years so we can share this strength with our clients time and time again. We're so confident in what we do that we work tirelessly to beat any written quote! How's that for confidence?
With 360 Boat Finance you're getting the choice of over 20 bank and non-bank lenders to guarantee you get the best possible deal on your next boat, no matter what your situation. Don't let a poor finance deal ruin your new boat experience, realise your dream today and get out on the water tomorrow!
More Than Just Boat Loans
Being experts in the industry, and having access to a large range of lenders means we can arrange just about any form of finance to get you at the helm sooner.
Get pre-approved quickly and easily by filling out or online application form or contacting us by calling 1300 361 360.
Our boat financing options include;
Secured
Unsecured
Leasing
Hire Purchase
With so many options covering virtually any type of watercraft, we can be sure you're getting the most competitive rate and repayments in the market; the only thing we can't guarantee is the weather!
The Australian Finance Team You Can Trust
360 Boat Finance is Australian owned and operated, with years of experience in the Australian finance market. We work with more than 20 Australian lenders and have the ability to get you the best loan for your situation… and fast!
Our local knowledge is backed up with staff who understand the market, and all the ins and outs of boat finance. They have the capacity to answer any questions you may have and can help you find a deal that suits your exact situation.
That's why you can rely on us to secure you the best available boat loan on the market. We don't mince words, use complicated jargon or try to confuse you. It's just boat loans made easy, made fast. Our goal is to ensure your boat finance works hard for you, so trust us when we say we use all available resources to provide flexible finance arrangements.
If you are after a cruising vessel, a thrilling ride or are aiming to be a fishing grand master, give us a call today and speak to the team, you've got nothing to lose!
Online Boat Financial Calculator
The first step to getting your new cruiser, jet ski, yacht, or motor boat is working out your budget. Our Online Boat Financial Calculator will help you do this, allowing you to work out the approximate amount that you have to pay back based on how much you want to borrow.
We've made it very easy and convenient for you to plan ahead. Simply enter your details and information below, and we'll work out the rest for you. This way, you get a clearer picture of how much it'll take to get that fishing boat, motor boat, yacht, or jet ski you've always wanted.
All you need to do when using our online calculator is;
Enter the amount of your chosen loan
Specify your preferred length of loan term
Identify your ideal interest rate per annum
Determine applicability of the balloon payment option
Please keep in mind that the information provided by our online calculator is simply an estimate that will give you a better idea of what to expect. If you'd like a more accurate assessment for repayment rates and other details for your financial options, then don't hesitate to get in touch with us by calling 1300 361 360. You can also fill out our contact form and we will be back in touch as soon as possible.
Once you have been in touch, one of our expert, professional consultants will confirm with you your current financial position, what boating needs and dreams you have and go through other relevant questions in order to give you with an accurate quote so you can get to shopping.
Why wait any longer? Contact the team at 360 Boat Finance today and see what Boat Loans we can offer you!
FINANCE FOR EVERY WATER CRAFT
Finance Your Water Craft
Make the most of your time on the water and have more available funds to use by financing your watercraft rather than paying for it outright. Whether you are planning on buying a new boat or financing a used water craft, we are able to guide you to the best financial options to suit your needs and preferences.
Buying a boat on finance means you don't have as much money tied up in the asset which allows you to have more cash available from month to month, allowing you to make changes and upgrades to your boat with ease. You can afford to get that extra equipment to better track and chase down the fish, or a fine tune of the engine so that your boat performs to maximum capacity, or if you have purchased a boat second hand you can afford to get a clean and a new paint job, leaving your mark on it and making it yours.
If you are unsure whether owning a boat will be of advantage to you and your family's lifestyle, have a read of 7 Real Reasons to Buy a Boat, and find out what a difference it can make. You also have the benefit of owning a saleable asset, so you can change or upgrade your boat and keep more money in your hands than what you would if you were to hire a water vehicle every time you want to get a break away from land.
Boat Finance to Suit Your Needs
At 360, our goal is to help you as much as we can so that you can enjoy your new watercraft sooner than you thought. We'll do this by assessing your exact needs and finding the right loan option that matches your budget, requirements, and situation. Our team is keen to help you get into your dream boat as quickly as possible, and we'll work with you to get the best financial results without any hassles.
No matter what and where your dream boat may be, our professional team will be able to find you the right loan option with the terms and interest rates that you want.
Get that big fish sooner. Get in touch with us today!
Apply For Financial Assistance Online or Through the Phone
We are keen to help you get started, so have made it easy for you to apply.
You can choose to apply online by filling out our FREE quote form.
You can also speak directly with any or our professional consultants by calling 1300 361 360 and get your application pre-approved in just 10 minutes.
With how quickly we can assess and provide finance, you could even be out on the water the same day you talk with us about your boat finance. Catch a dream and get that big fish sooner. Contact 360 today!
Boat licence required for Boating
As for all states, driving a watercraft with a motor requires that you get a boat licence, so you understand the safety of travelling on the water and respect the waterways and those who use them.
Just like driving on the road, it's important for you to be aware of the rules and regulations that each state governs for operating watercraft with a motor. It's important that you know the required laws, so when you do get a boat loan and make a purchase, you will be ready to go onto the water.
Here you can find some information about getting your boat licence in Queensland that can give you a heads up on what is required in order to get a licence, as well as what to bring when you do your test. Just remember that each state has its own requirements, and just like drivers licenses you will need to re-sit a test if you were to move states.
Boat towing options
Motor boats, jetskis and sail boats vary greatly in their size and the requirements of the vehicle to tow them, do your research in advance, and confirm your towing capacity before going ahead and getting a towbar fitted, and you will avoid any unpleasant surprises.
Motor boats can often be towed by a land vehicle, depending on its vehicle engine size and the size of the boat. Regular sedans may be suitable for smaller motor boats, while bigger and heavier boats may require four wheel drives to tow them. Often jet skis can successfully be towed by smaller cars and even hatchbacks!
Most times you will find a yacht is moored at a marina and rarely needs to be taken out of the water to be moved by the owners, but on the rare occasion were it does be sure to check your vehicle towing capacity and the owner's manual of your car to ensure you will be able to do it safely without causing damage to either the towing vehicle or the boat.
You don't have to spend a lot of extra money on a towing vehicle to get your cruiser down to the water.
Call Us Today For Specialist Boat Financing
With the best boat loans and finance on the market, stop thinking about the joys of boating and start living! Have the peace of mind you are securing a great boat loan rate that lets you enjoy your new or used boat purchase as fast as possible!
How long does the boat finance process take?
This may depend on a few factors such as whether or not you have found the boat, how fast you can return your documentation and the backlog of our lending panel however we have had settlements within the hour.
Get out on the water sooner with 360